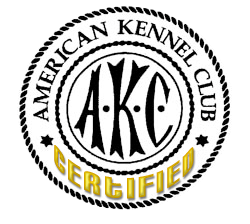 WELCOME TO OUR ONLINE PUPPY KENNEL
Van Der Sar Kennel is a family owned business in Tampa, Florida. Our puppies come directly from our home to yours healthy, socialized and pre-spoiled. We give them all the needed veterinary care.
All our puppies come with a written health guarantee/contract, health certificate, and crate with shipping. All our dogs are AKC registered.
Our goal is to sell you a healthy puppy that can be part of your family for years to come. We strive to make the adoption of a puppy from Van Der Sar Kennel a good experience and as worry free as possible. We have helped many first time internet buyers. Your questions are welcomed and we look forward to hearing from you!
Van Der Sar Kennel is a nationwide quality dog.
We are a connection between families seeking a healthy, happy puppy and the best breeder across the country.
Our purpose is:
To carefully screen families applying to purchase a puppy, for living conditions, type of breed applied for, ability to fully care for the puppy, financial responsibility for the pet and capacity to ensure a quality life for their new puppy.

Van Der Sar Kennel is a company whose ownership is made up of people who love pets and have been in the pet industry for more than 20 years. Here at V.D.S.K we believe in matching prepared, happy, healthy families with their next canine family member. Van Der Sar Kennel makes the placement experience as easy and informative as possible to ensure each puppy goes to the best, forever home. Family Owned, Driven by Passion.

We have been in business for more than 20 years and dedicated to breeding German Shepherds and German Rottweilers with the strictest of standards and passion.

Van Der Sar Kennel is a family owned and operated business located in Tampa, Florida, USA.

Our German Shepherds are of top German bloodlines, raised responsibly to be loyal, trusting and with strong working abilities. We breed and raise our German Shepherds with strict standards, allowing for a superior breed; suitable for work, protection, showing and a perfect family companion.